Recommendation
Nicholas Philp
for
Conservation & Restoration of Fine Paintings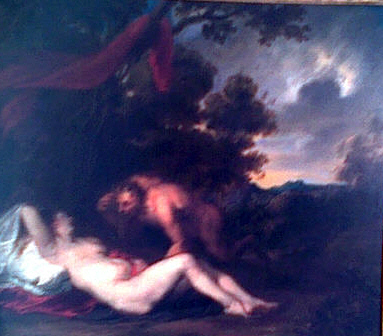 Frans Wouters(1612-1659), Flemish School
Satyr discovering a nymph in a clearing
oil on panel, 36.2 x 40.6 cms
in an elaborate gilt swept frame
18,500.00 GBP

Frans Wouters began his career as a pupil of Rubens. He was primarily a landscape painter but he also accepted some important commissions for religious subjects in churches.
He was elected Court painter to the Emperor Ferdinand II & then the Prince of Wales, later to become King Charles II.
Wouters returned to Antwerp after the Revolution & was elected a director ot the Academy in that city.

This painting is interesting because Wouters seems to have incorporated elements from Rubens(figures) & Elsheimer(landscape).

Museums where examples of the artist's work can be found include:
Antwerp, the Queen's Collection, the Hermitage & Vienna.
SOLD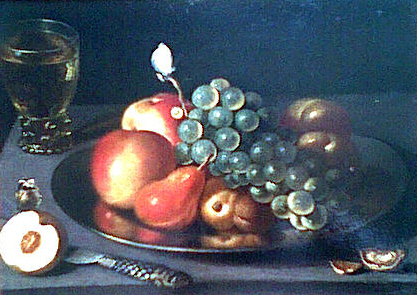 Circle of Clara Peeters ca. 1620
Still life of fruits
oil on panel
approx.32cms x 44cms
15,500.00 GBP. Sold
Gold Ground Painting
Christ, Aragonese School, oil on panel, 15c. £8,500.00.SOLD
Paolo de' Matteis (1662-1728). The Annunciation.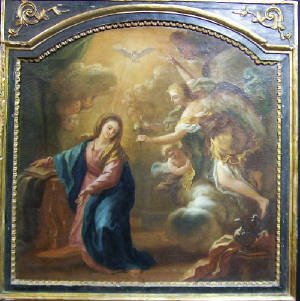 Oil on canvas in a tabernacle fr. 63x56 cms. Please see 'Reference' for more details of the artist.
Circle of Cornelius Troost (1697-1750)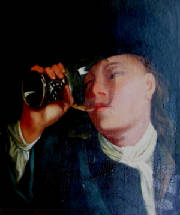 oil on canvas. You can buy this at my ebay shop.

English Paintings
William Etty, R. A. (1787-1849)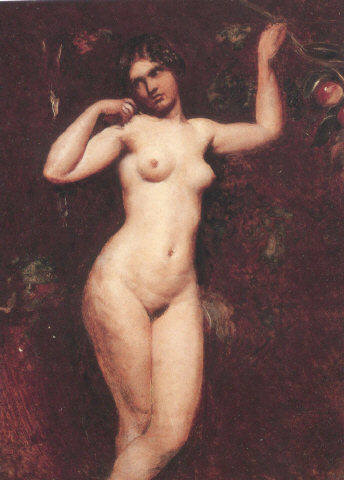 Study of Eve, oil on board, 59 x 42.5 cms, Forbes colln. £8,500.00 GBP. SOLD
William Etty (1787-1849)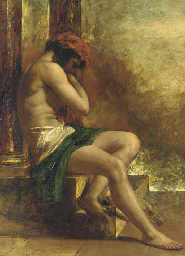 The Prodigal Son, oil on board, 66 x 48.7 cms. SOLD