Please see also chinfineart online store at ebay
Agard, Charles-Jean (1866-1950) Savignac-de-Nontron(Dordogne)-Nesles-la-Vallee (Val d'Oise)
Post-Impressionist. Painter of portraits, landscapes & still-lifes. Studied at the School of Fine Arts in Paris & spent most of his life in the Dordogne. Puvis de Chavannes encouraged & promoted his talent & in the 1890s he was already holding joint exhibitions with Henri Lebasque & Georges Seurat. Pissaro said: 'As an exemplar of a draughtsman Charles Agard has no equal.'
His drawings & sketches have a powerful simplicity of line.
(Consult Benezit & Google for a more detailed account)
Charles Jean Agard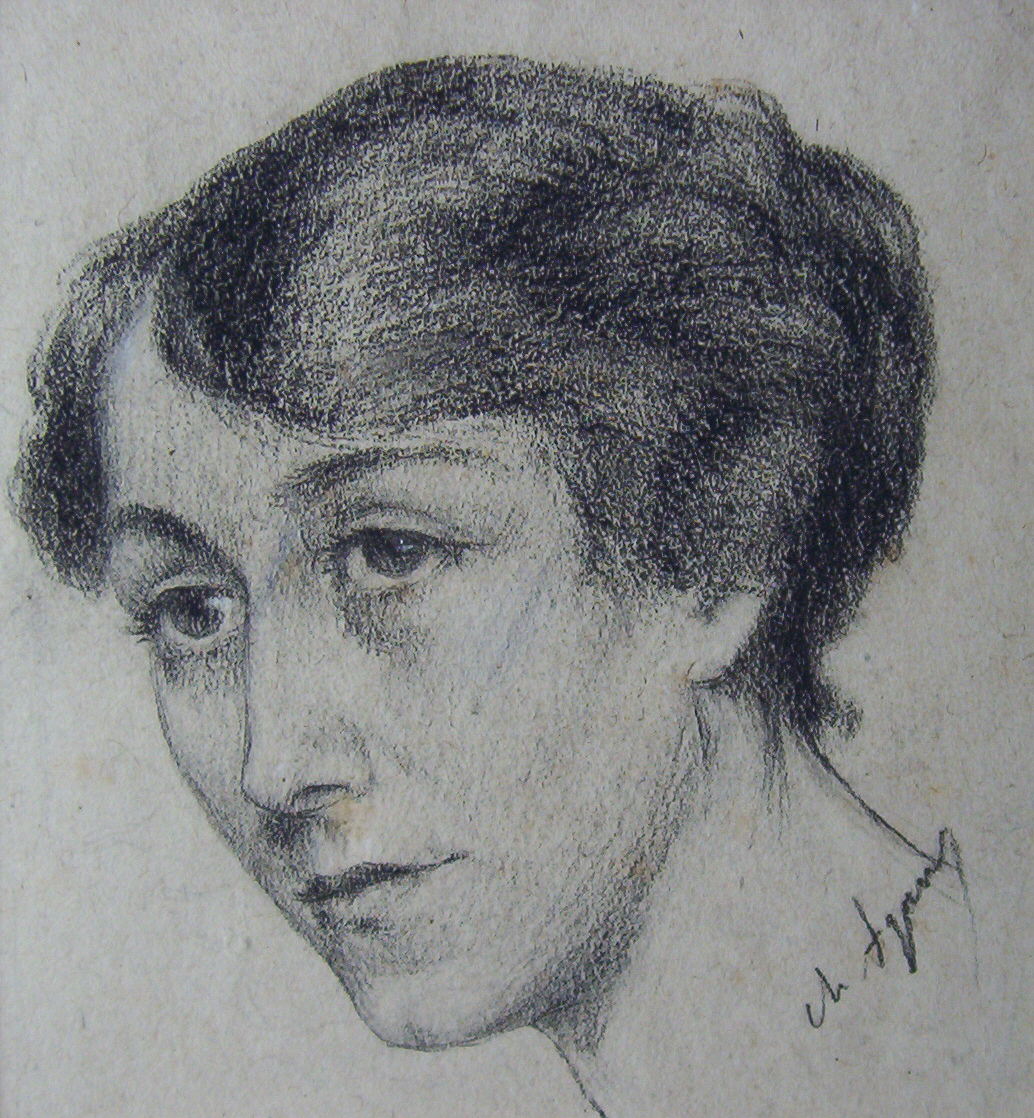 Portrait of a lady, Charcoal/Chalk. 17 x 16 cms. approx.
Bond, James Linnell (1766-1837).

is primarily known as an architect. A student of, & exhibitor at, the Royal Academy, he won the gold medal for a design for a mausoleum in 1788. Between 1818-1821 he travelled to Italy & Greece; on his return he practised as an architect & produced the architectural design for Waterloo Bridge, as well as designs for several large mansions. He was a classical scholar & made a translation of Vitruvius.

Some of the drawings on offer here were executed during his travels in Italy; the rest are working architectural sketches, mainly designs for monuments.

 
 
 
 
 

James Linnell Bond (1766-1837). The Three Marys


Pencil, wash & pastel, 46 x 60 cms. £440.00 GBP. incl. p&p worldwide.

Add your content here

John Linnell Bond (1766-1837). The Three Marys.

This is probably a study for a commission.

The Three Marys, known as the Holy Women at the Sepulchre, were the first to discover the empty tomb of Christ. They came in the morning bearing spices & aromatic oils to anoint the body but found that the stone sealing the tomb had been rolled away & the tomb empty. The angel of the resurrection announced that Christ had risen. There is no general agreement as to who these three women were.

(Matt. 28:1-8; Mark 16: 1-8; Luke 24: 1-11; John 20: 1-9)
Henry Wilson (1864-1934)

can be considered a Post Pre-Raphaelite but more closely assosciated with the Arts & Crafts movement. He was an architect, sculptor & jeweller. He was born in Liverpool & studied at the Westminster School of Art. Exh. 1888-1927.

For further information please see the 'Dictionary of British Artists 1880-1940, Antique Collectors' Club, 1988.

Add your content here

Henry Wilson (1864-1934)


Academic Male Nude, pastel, 58 x 40 cms.

 
 
 
 
Czobelova, W (d. 1955) . Worked in Paris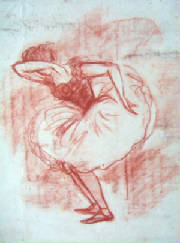 Ballet study, sanguine pastel, 52 x 38 cms
 

Gaston Vaudou (1891-1957)


Guadaloupienne, oil on canvas., 73 x 54 cms.Signed